Without a doubt, you've heard it time and time again: social media is a powerful marketing tool. But, if you're like most entrepreneurs, and you've tried it, you jumped in head-first and didn't get the results you wanted. What gives? Is social media marketing a myth or something only big brands with huge budgets can make use of? Not at all. In fact, using social media to market your pop up shop is actually pretty simple, but you need to know some tips and where to apply your energy to get the best results.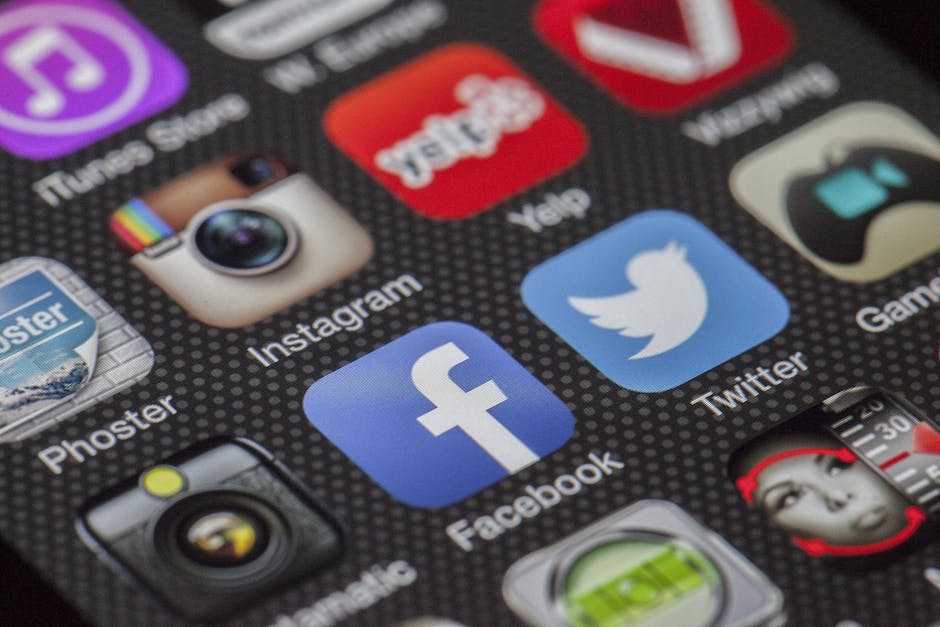 Rule #1: Don't Use Social Media to "Market"
Probably the biggest mistake businesses make is to try to sell things through social media, and it doesn't work well for that. It's called social networking. People don't go onto Facebook, Twitter, Pinterest, and other sites to be sold to. They want to network, see new things, and engage with others. While you can occasionally post about your products or services, bonding with your audience should be your main priority. Post things that are relevant to them, even if they don't involve your business, and be sure to interact in the comments with them as your brand.
Rule #2: Know Where Your Audience Is
There are lots of social media sites, and each one appeals to a specific group. Facebook is a good choice for a general audience, while Twitter and Instagram may be better if you're trying to reach those under 35. Pinterest tends to appeal to people of all ages—including those up to age 64, and it does a great job of converting people if you run an e-commerce store. On the other hand, LinkedIn may be best if you're trying to reach a more affluent or professional crowd – the type that tends to shun other social media sites. This is just a quick snapshot, but it goes to show that your audience probably spends more time on certain sites than others, and those are the sites you should be on. Do a little research on your audience in terms of age, gender, and habits. Then, check the demographics of different social media sites to see which ones you should be applying the most effort to.
Rule #3: "Be One" with Your Audience
Naturally, each set of demographics has its own vernacular and interests. When you make posts, be sure to talk like they do and talk about what matters most to them. You wouldn't talk to your grandmother the same way you talk to your friend from university, right? While you should have a singular brand voice, it's good to change things up depending on who you're talking to on social media as well. That means that cross-posting the same message between all your social media channels may be a no-go if the demographics are different.
Rule #4: Queue it Up
Tweets have a half-life of just 24 minutes and Facebook presently sits at about 90 minutes. That means you need to post regular updates in order to connect with your audience. To save time, make use of automation tools. There are lots of options there, so you'll have to choose the one that works best for you. However, the key is that you can set up a full week of updates at once and then totally forget about making posts until the next week. To keep your queue full, look for RSS feeds you can integrate into your automation tool. Oftentimes, large online magazines and news outlets will allow you to tap straight into their blogs or news feeds and auto-post content that's relevant to your audience to your pages. Again, lots of companies offer automation tools that work across all platforms, but you can learn more about this process directly from Facebook.
Rule #5: Reply
Remember, people go on social networking sites to network, so if someone takes the time to comment on something you've posted or they mention your brand, they're expecting a response. A fast response is even more important if they're complaining, as 42% expect you to respond to them within 60 minutes. Monitor what people are saying about you and to you, and make a sincere effort to respond quickly and professionally.
Rule #6: Brand Your Page and Be Unique
Your social media profiles give you the opportunity to increase your brand recognition and keep your audience engaged. Take the time to create a comprehensive profile, and select seriously awesome images to represent your brand. That will be visitors' first impression, so make it shine! If you're trying to get the word out about the launch of your pop up shop or highlight the short duration of availability, create a custom cover photo with important information.
Rule #7: Share Images
Photos, drawings, gifs, and videos get more likes and shares than written text alone. For example, a Facebook post with an image will have an engagement rate 37% higher than one without. Whenever possible, include custom images in your posts, and be sure to have high-quality images on anything you post to your company blog or site, as those will generally get pulled into social media sites automatically when someone shares your link. It's helpful to have a variety of images related to your pop up shop, including ones that display its location, unique features of the building, employees, and artfully arranged products.
Rule #8: Experiment
Each site has unique features, such as live video, contests, and polls. Experiment with the tools offered on each one to see what your audience responds to. You'll find that the level of engagement will vary based on the tool you're using, the type of messages accompanying it, and even things like the time of day you promote it. Keep notes on what works and what doesn't with your audience, so you can refine your campaigns and improve results over time.
Need a Pop Up Shop?
If you don't already have a venue selected for your pop up shop, Popertee can help. Browse our listings to find a space that suits your unique needs now. If you've got a space you think would be the ideal venue for someone else, you can also list it on our site free.