Porsche, Volvo, Citroen, Tesla, and more are using pop up shops to promote their brands. They've been so successful that many have been incorporating the shops into their marketing campaigns for years at this point. What keeps these big brands coming back for more? Truth be told, they benefit in a lot of the same ways that any other brand might do. However, their pop up shops don't generally offer items up for sale. Instead, they focus on the four main benefits outlined here, and leave the sales to their traditional dealerships.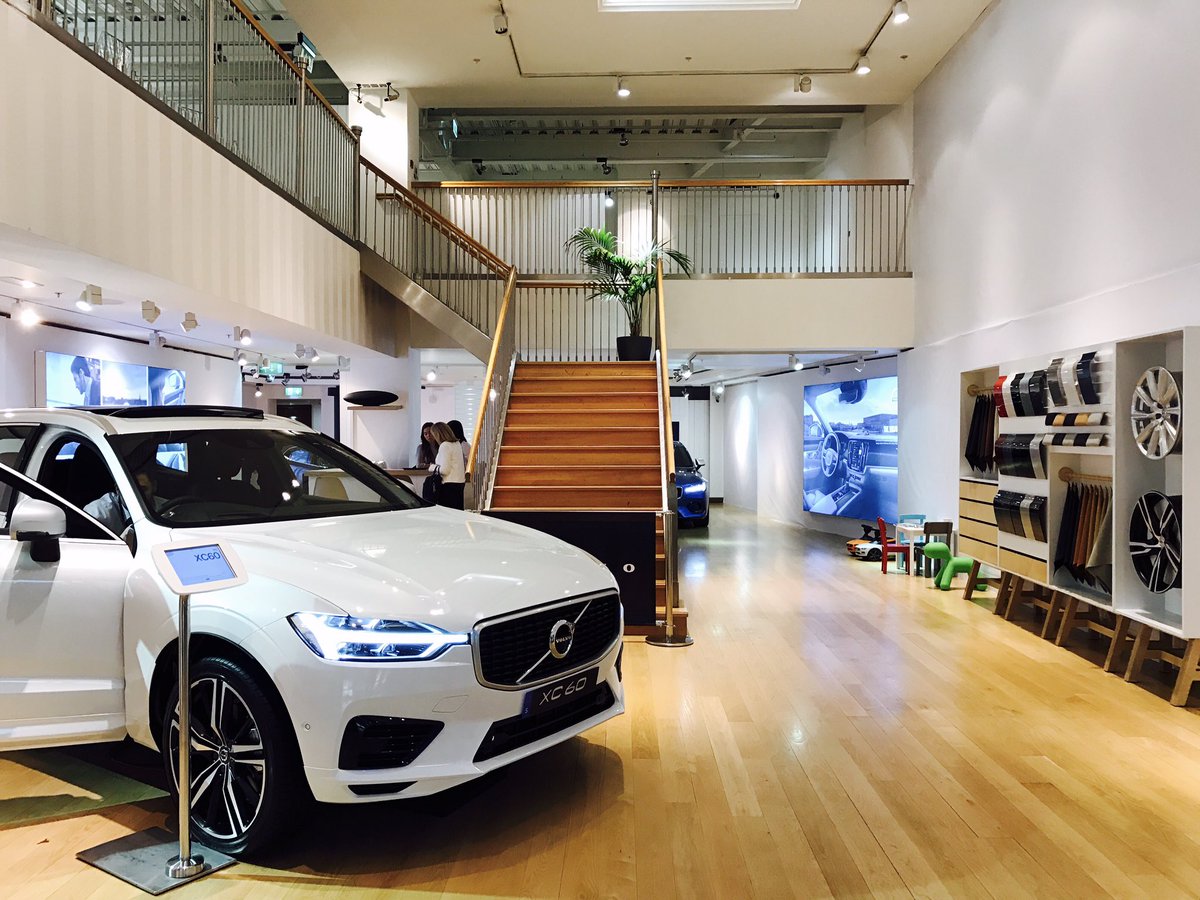 1) Attracting New Audiences
"We hope to reach a new demographic of shoppers who may not have been overly familiar with the Volvo brand and what it stands for before," Volvo Car Ireland Managing Director David Thomas recently told reporters. His company is one of many hoping to attract a whole new audience by deploying pop up shops in areas with different demographics than it normally serves.
2) Tapping into Footfall
Automotive marketing can be particularly challenging because many people will travel straight to seller they know when ready to make a purchase and dealerships have been moving to outlying areas in recent years. While this gives them more control over their space, allows them to have a bigger footprint, and lets them customise more, it's becoming increasingly difficult to introduce their brands to new people. Temporary shops make it possible for them to stay at the forefront of consumer's minds, so that when they're ready to make a purchase, they're already familiar with the brand and its offerings.
3) Gathering Marketing Data
"To meet the request for data capture we used visual recognition software," says Greenroom Design, the team that put together Citroen's Westfield Mall pop up shop in London. "This monitored visitor levels, audience interest, demographics and attention span. The results have been analysed and used to improve the performance of subsequent brand activity." Understandably, not all brands can invest in such a high-tech approach, but there are learning opportunities at every level.
4) Experiential Marketing & Brand Partnerships
Porsche has been integrating pop up shops into its marketing for years. Whilst each one offers something a little different, the company's "The Sound of Porsche" was all about experiential marketing. Visitors could enjoy a virtual driving experience, topped off with sounds provided by Bose. Media stations offering custom tracks created for the event, as well as a Design Corner for budding artists to demonstrate "what the sound of Porsche means to them" were also on hand. This naturally reflected on Porsche as a brand, yet the partnership with Bose allowed both companies to cash in on the buzz.